Moving to Europe?
If you're moving out of the UK into Europe, you don't want to waste time stressing over the condition that your items will arrive at the other side in. That's why it is important to choose the right removal company to take your worries away.
Britannia Pink & Jones have been helping people relocate from the UK into Europe for decades, and we are proud of our hard-earned reputation as experts in making the transition simple, precise and swift for all our customers. For us, it's all about preserving the excitement in the big move.
Making it a manageable move
Our removals surveyor will start off by carrying out a comprehensive pre-move survey at your current property factoring in all your requirements and formulating a plan to ensure all your effects are transported safely. With decades of experience moving delicate and important possessions across such great distances, we understand fully the need to create the securest packaging environments for all sorts of items.
During the survey, we will run through every detail with you, discuss whether your items should be moved in individual containers or a part of shared consignments. Whichever way we manage it, you can trust us at Britannia Pink and Jones to get everything to Europe safely.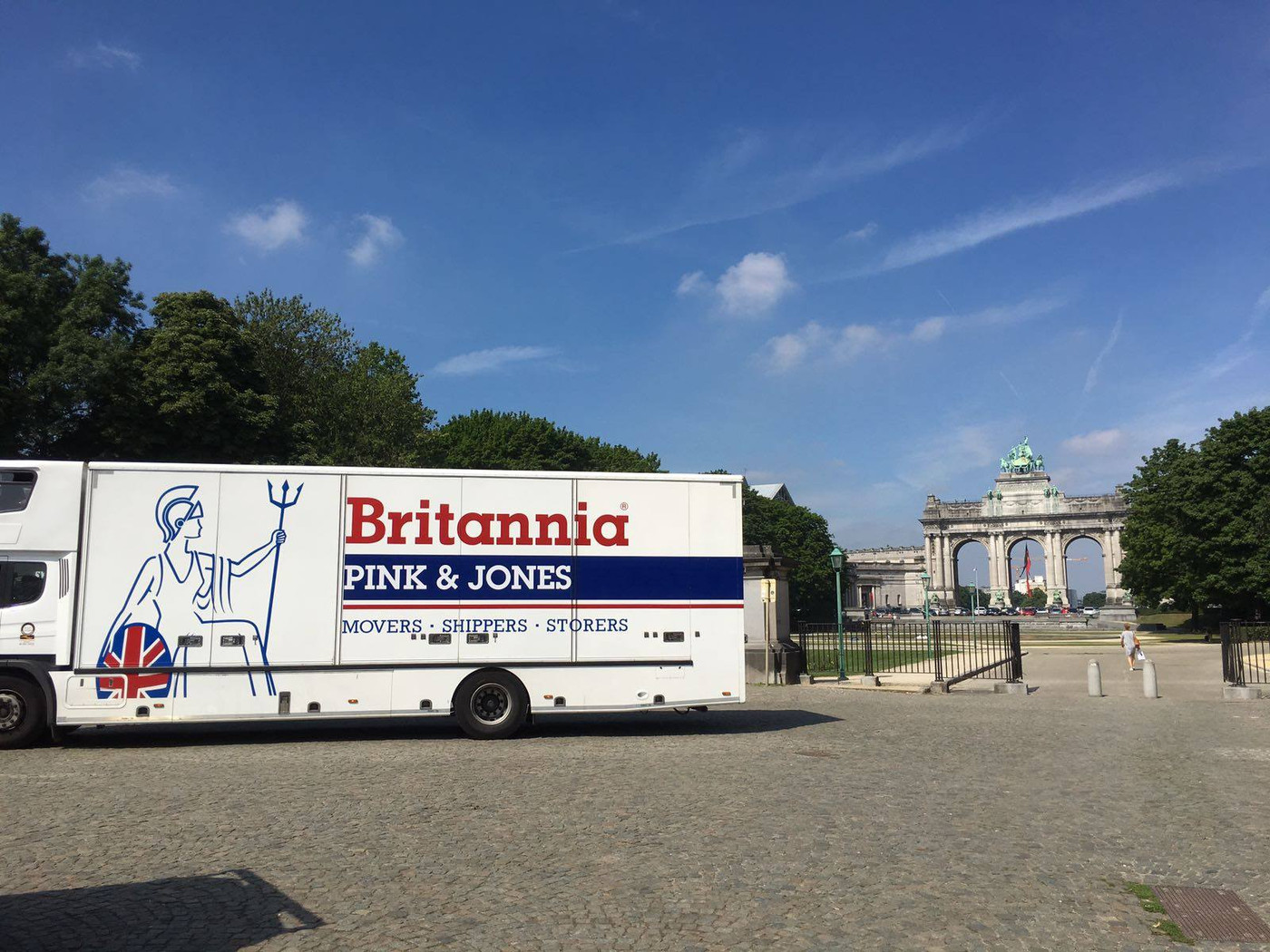 A European removals company you can trust
We have been operating as a removals company for almost 100 years, serving removals and storage services all over the UK for all requirements. This includes our seamless approach to our European removals services. We know that moving home can be a life changing occurrence and you want everything to run as smooth as possible, and even more daunting during a move to Europe!
But here at Britannia Pink & Jones, our core company structure and vision has always been to serve people professionally and efficiently. So when you get in touch with one of our experts, we will sit down with you and project plan your move to every last detail and cater for your budget. If you are looking to move to Europe in the near future and need help with moving, then give us a call.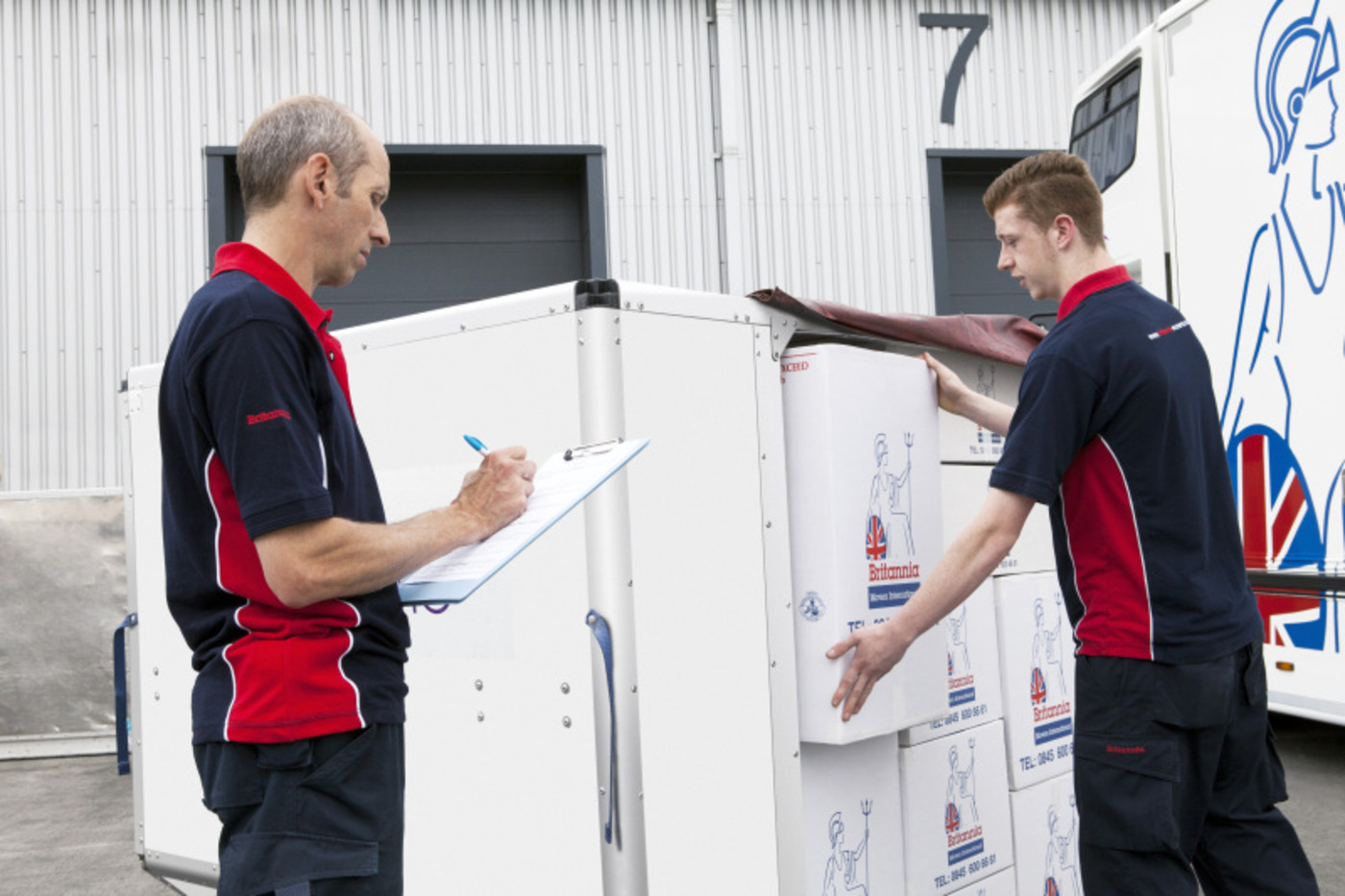 Packing service and bar coding
As it is the most important part of your overseas shipping, we employ highly trained removal teams to pack and wrap your items. This way, we can ensure they are secure and ready for transportation, knowing they will reach you on the other side in exactly the same condition they were packed in.
Your items are barcoded once they have been safely wrapped so that we can ensure nothing is left at the departure address.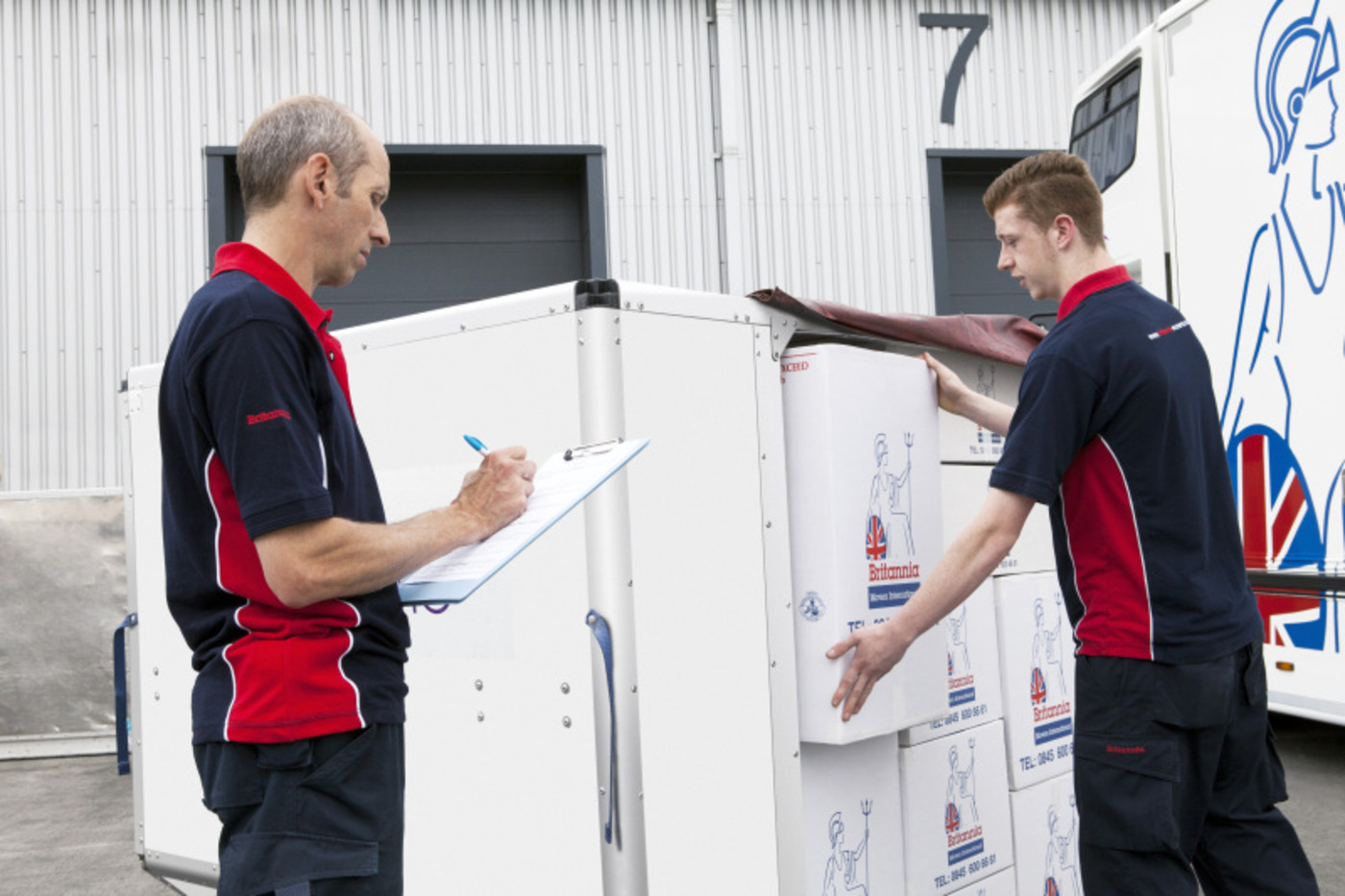 Individual and group container shipments
If you have a full container, your belongings will be loaded outside your house and taken directly to the port for shipment. If your move is not big enough to fill an entire container, your effects will be bought back to our depot and placed into a safe and secure warehouse, where they will be stored until they are ready to be loaded alongside other loads in a group shipment. Our experienced surveyor will advise you of all your individual and group shipping options during your survey and advised of the volume of your effects.
20' General Purpose
40' General Purpose
40' High Cube
Length mm
5893
12014
12014
Width mm
2337
2337
2337
Height mm
2388
2388
2667
Capacity M³
32.9
67
75.8
From the initial meeting with Luke to the lovely guys unpacking our belongings into our new house - the service was friendly and professional. They looked after our belongings and were very friendly. I would recommend them to everyone I know. Thank you so much. It was a real pleasure!
Yes, would definitely recommend! Moves are stressful but with these guys, they made it look easy and smooth. All parts of the moving experience was handled professionally from Paul and Luke in Sales, Alberto, Vinny and Shirley co-ordinating in the office to the removal team of Ryan, Colin and Martin. All very friendly and there to put your mind at rest. We moved over a 2 day period.
Call Me Back
Complete the form below and we'll call you back to discuss your requirements
UK Quote
Complete the form below to get your UK Removals quotation
International Removals Quote Request
Complete the form below to get your International Removals quotation
European Removals Quote Request
Complete the form below to get your European Removals quotation
Self Storage
Complete the form below to get your Self Storage quotation
Shredding Quote
Complete the form below to get your Shredding quotation
Home Survey
Complete the form below to get your Home Survey arranged